...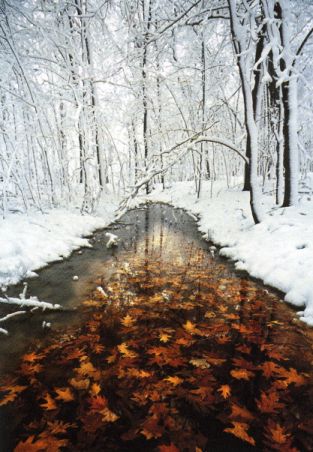 Last week I got into a discussion about how we label strong emotions
hot
or
cold
. A friend of mine said she tends to see hot emotions as good and cold ones as bad. When she's all "fired up" in anger she can tackle anything, but when she freezes her anger... not so good!
I pointed out that I'm the opposite when I'm angry. When I'm
fiery
, I burn bright, but it's messy and I can burn both myself and others in the process. I have no control.

Cold anger
is when I'm able to get things done, to stay in control, but when fear freezes my heart... I'm paralysed and useless.

My friend came back later in the week with another email to say that she'd realised that she'd been mistaking
frozen
for
glacial
.
So, what's the difference? Well, for my friend the difference showed when the big chunk of frozen anger inside her grew so HUGE it became a glacier... and began to move.
Slow...
grinding ...deliberate

I was still thinking about that last night when... what did they have on the news? Glaciers! They were showing the affect of global warming on glaciers. The scientist being interviewed said that having Glaciers melt too fast was devastating - because the frozen water was a controlled regulated water source.
Controlled. Regulated. Not a flood, not a drought... always just enough.
Freezing is a good and healthy thing. Nature does it because it serves a vital purpose.In many parts of the world there wouldn't be any water for Spring flowers without the melted waters of snow and ice...


It made me think... are emotions the same? Fear, hate, anger or grief... is an emotional glacier a way to control extreme emotions? As long as you do allow them to become a glacier and not an ice-bound freezer, of course!
If we follow the rules of Nature an emotion "glacier" could be a way to allow strong feelings to melt gently in a controlled manner. A way that allows them to seep away without doing damage.
Sometimes it feels like the world wants instant solutions and fast fixes. Has it made us too keen to do the same psychologically? When we turn a bright spotlight on problems are we shining a light or are we trying to melt thing too fast? Are we merely creating our own personal global warming?
Maybe being aged in ice, until it's time to gently and naturally thaw, isn't such a bad thing at all...