...
This is the story about my ongoing puzzle with the trees of the West Coast of Scotland.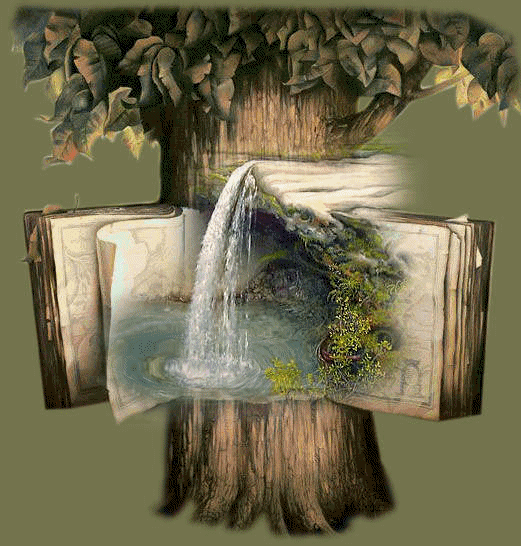 The first time I went out to the West coast I felt that the trees were wanting me to stop... sort of "calling" me. The urge to stop was really intense, but I felt so silly I never told anyone until a friend, passing through on holiday, mentioned his own experience. He was half amused, half embarrassed, to admit he'd actually stopped out West... and hugged a tree!


He made a joke and said the trees 'made him do it.' He obviously felt a bit idiotic, so I told him that I'd felt the trees calling me too. It was a relief to realise we'd both felt the same thing in almost the exact same place.

The next time I was out that way was about a year later. Hubby was on his way to a job and I'd gone with for the drive.

We were travelling through an area of fully grown pine forest, very near where I took this photo above, when it started. I was watching the trees zoom by when I started to hear a noise...
It was a bit like when you have ringing in your ears, but it sounded like thousands of voices singing a single note. It was a very deep "
OHM
" sound, like the Tibetan monks sing/chant. It was mesmerising.
As we moved from the forest into an open area the sound faded... then, as we drove through a forestry area of seedlings and young trees, a new sound started up. Only here the note was a much higher pitch, like an "
aaaah
" sung by a choir of schoolboys. I went online and found the exact pitch/sound. The seedling forest was like a flute playing 'A'.
It was really lovely, but over so fast and we came home a different route, so I wasn't able to see if they were willing to give a repeat performance.
We don't go out to the West Coast often, so I wasn't able to test whether these events were "one offs" or not. Then last year we took my parents on a day trip to Sky. On the way home we went more North-West, along the coast, through trees and... there it was again! That feeling that the trees were aware and calling to me.

Once again we couldn't stop. This time it was because we were on narrow windy roads with nowhere you could pull over. Very frustrating. Scotland's road department never thought of tourists! This time it was a group of big leafy trees (Beech? Not sure). I was half dozing in the car on the way home when I felt this feeling on my face, like lightest fingertip taps. I knew it was the trees showing me how wind feels in your leaves and branches. It felt nice.

Further on there were pine trees and I tried to tune in to see what wind in pine trees feels like...


I wasn't getting anywhere with that when we turned a corner and up ahead was a huge old Scots pine. I tried to focus completely on that tree and I got his picture in my mind of birds in its branches and it was tickly! Big annoying irritating TICKLY. I felt... prickly-itchy-scratchy
irritable
. This tree would shake off birds like a dog shakes off water if it had the chance! It was so funny, meeting an irritable tree that doesn't like bird feet, that I nearly burst out laughing.
Why do the West coast trees seem so alive and aware? I have no idea! Hubby pointed out that the West coast is unusual in being fairly warm, thanks to the Gulf stream. There are even semi-tropical plants growing in gardens out that way. Could this be affecting the energy of the plants in some way? Or is it the other way around... maybe the West coast allows me to tune in to what is around us all the time? Maybe all trees are aware and it's us who are the ones not paying attention.
...maybe all the trees could do with a hug now and then, but we're just too busy (and too numbed by modern life) to notice.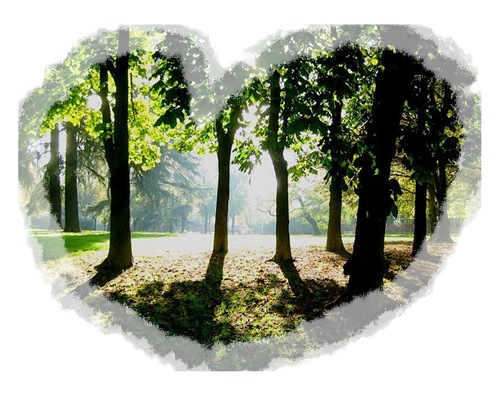 ...